About Us
The stage, the actors, the play, and the setting. Mysk by Shaza is an upscale lifestyle hotel brand with a difference. Design, people, and services define our essence. Mysk Hotels have a distinct and noticeable personality inspired by the culture and values of the ever-evolving Arabian lifestyle. The guest is at the centre of the stage. Always.
Mysk by Shaza is an invitation to experience the modern theatre of life in a convivial atmosphere. Design intrigues. Services embrace "Karaam" (generosity) and "Ehtiraam" (respect), where people are the heart and soul of the story. Authentic moments meet contemporary conveniences. A sense of belonging abounds.
Inspired by the Arabic pronunciation of musk, Mysk carries the fragrance of Shaza Hotels into a renewed and festive worldliness. A crossroads of the truly modern and unique personality, Mysk is ideal for leisure or business travellers with a passion for life. From the opening act to the final scene, we ensure you carry good memories.
Culture

A bold and convivial theatre of life, in pace with the ever-evolving lifestyle Arabian
Joviality
Mysk is all about conviviality and liveliness combined with a feel-good atmosphere
Honesty
At Mysk, we don't make false promises, we listen and we react with respect and sincerity
Versatility
We offer a wide range of services that add great value for our guests. We are agile and we know how to adapt to our guests' needs
Contemporariness
Mysk is fashionable and has a modern take on hospitality. We are daring and we reflect the fast-paced, present-day lifestyle
Culture
We remain true to our Arabian culture but are also open to all cultural encounters
Expertise
Mysk is accommodating, respectful, friendly, efficient, adaptable, engaging, agile, focused, listening, and cheerful.
Remain true to our Arabian culture. Open to all cultural encounters.
Our values and our personality take the stage to make Mysk by
Shaza a destination for individuals who value new adventures,
emotions and experiences. People who are central characters in the
story of their lives. These distinct motifs also make Mysk home to:
• Respectfulness
• Engagement
• The desire and ability to listen
• Agility
• True consideration for others
• A hunger for change
• The generosity to share
• The drive to do more and see more
• A sense of theatrical style
• Expressiveness
The Team
Shaza Hotels is an independent five star hotel operator, supported by an affiliation with a number of prestigious partners. these include kempinski, our financial partner shaza hotel investment company as well as our membership of global hotel alliance.
MANAGEMENT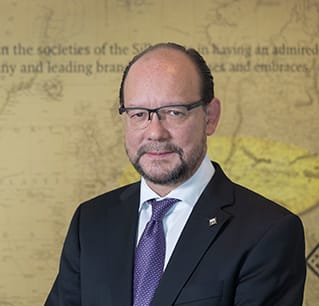 Simon Coombs
President & CEO
Simon Coombs brings an invaluable depth of knowledge and regional expertise to the Shaza enterprise. A highly motivated and determined individual, he brings a very particular and distinguished skill to Shaza - that of establishing and growing businesses from the ground up. Simon is the man who has genuinely done it all before. His position before joining Shaza as President and CEO was as Executive Vice President and CFO at Kempinski.
Prior to his appointment at Kempinski, Simon spent 16 years with Hyatt International in various positions linked to development, tax planning, corporate, and hotel finance. Most recently, he held the Hong Kong based position of Vice President of Finance for the Asia Pacific region.
Using this wealth of experience, and his fluency in the business language of the region, Simon is instrumental in the development and expansion of the Shaza brand. Since taking the helm of Shaza Hotels in 2010, Simon had dedicated his efforts to creating the Shaza's brand from the ground up, with the objective of bringing a completely unique luxury brand to the market. His vision is to establish a distinct and sincere organisational culture that will be reflected in every hotel under operation, in terms of both service style and design concept.
Simon holds Honours Degrees in both Economics and Strategic Planning from Leeds University in England.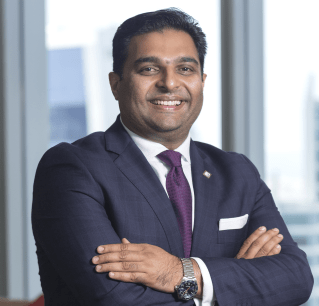 Shaji Abu Salih
Vice President - Growth & Development
Shaji Abu Salih leads the Sales, Revenue and Marketing strategies for Shaza Hotels. He is responsible for the pre-opening locational research, setting the opening strategies and revenue plans for the new hotels. Once the hotels are open he oversees the key account management of all hotels, matrix contracting and relationship management.
Shaji has been a part of the Shaza family since 2009, prior to which he spent several years with Kempinski, he also holds an MBA of Rheims University.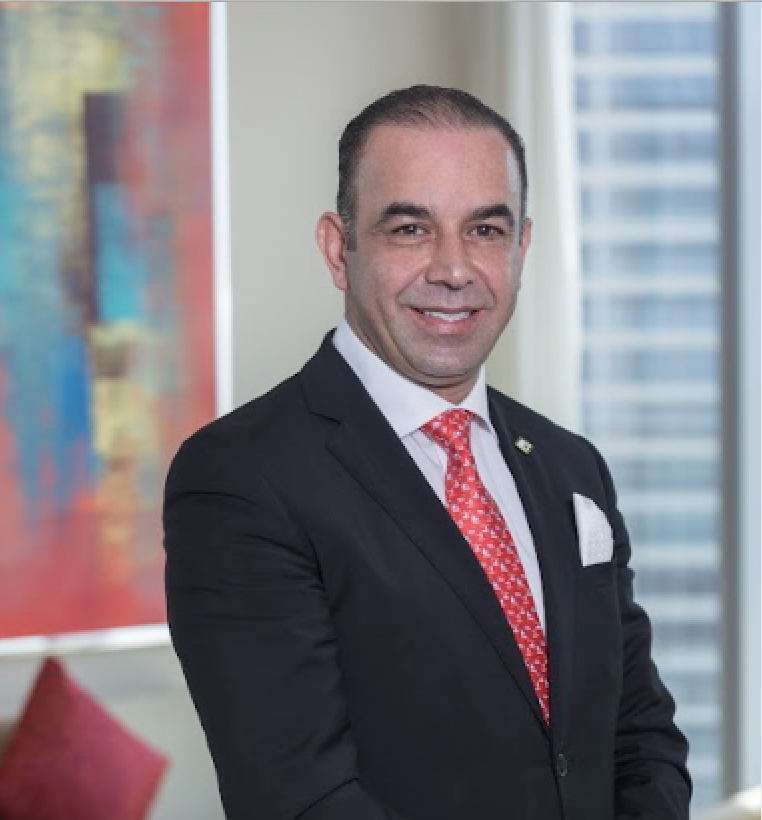 Amjad Irshaidat
Vice President - Operations, KSA
Amjad Irshaidat is a seasoned professional in the hospitality industry with an impressive
track record spanning over 30 years. With a career primarily focused on International Hotel
chains, his extensive experience brings a wealth of knowledge and expertise to the Shaza
Hotels Group. Born in Amman Jordan.
Mr. Irshaidat joined Shaza Madinah Hotel in August 2010, he has consistently showcased his
commitment to maintaining exceptional standards of guest satisfaction, operational efficiency,
and collaborative team dynamics. His tenure has contributed to his expertise in strategic
decision-making, revenue optimization, and cultivating enduring customer relationships, where
he quickly distinguished himself through his remarkable achievements, reputation through
innovation, leadership, and problem-solving skills which led him to take on more significant
responsibilities and he eventually rose to the position of Vice President Operations KSA within
Shaza Hotels.
Currently overlooking the operations of Shaza Hotels in KSA in his new role, infused with the
wisdom and insights acquired over his distinguished career. His experience not only serves as a
source of inspiration but also plays a pivotal role in shaping the success and growth trajectory
of Shaza Hotels' endeavor's in the hospitality sector in KSA.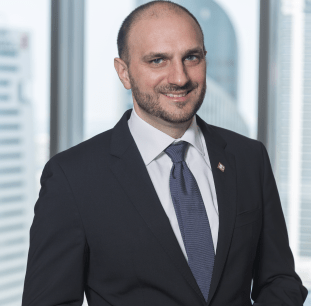 Franck Descat
Vice President - Asset Management
Franck Descat as leads corporate finance, driving hotels' financial performance, implementing the company's internal control, systems implementation, hotel's pre-opening budgets, and tax compliance.
A CMA certified professional, Franck holds two bachelor degrees in Finance and Accounting Information Systems from Fordham University and Skema Business School. As a member of the Shaza Family for the past 8 years, he has a very good understanding of the brand and all areas of the organisation.
Development
We write the script and direct the show. Our core business is the management of hotels on behalf of the property owners. This is why our operating model is governed by mutually agreed-upon management contracts. We purely focus on management and hence do not consider any acquisitions, investments, or equity participation.
You have unique requirements and so all our agreements for new member hotels are tailor-made. We formulate them according to the individual needs of your business. So you can get critically acclaimed performance, we provide everything you need. Preparations. Rehearsal. The big thrill of opening night. A long running show. In
fact, Mysk's management contracts are designed to provide you with the essential design. We even empower you with the technical and operational expertise necessary for establishing and preserving the long-term profitability of your investment. When you are a Mysk
by Shaza owner, you are subscribing to a full package of benefits:
• A unique and distinctive product
• A philosophy and concept
• Operational expertise and management know-how
• Strong distribution channels